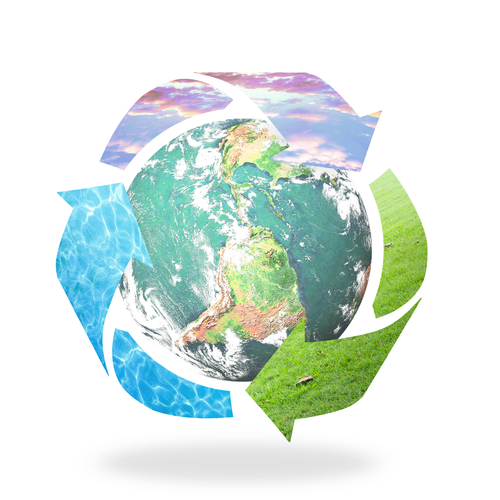 Concrete is the building material of choice for progressive builders, planners, and public officials in Canada and around the world. The concrete industry is well aware of the need to perform responsibly and do its part in helping to protect the planet and reduce adverse human impacts on the environment. The industry prides itself on its commitment to innovation and sustainable development.
Concrete thoughts:
It takes less energy to produce concrete than it does to produce steel or wood according to a study conducted by the National Ready-Mixed Concrete Association and reported by the World Business Council for Sustainable Development.
The production of cement – the primary ingredient of concrete – is responsible for 1.5% of Canada's CO2 emissions, compared with 3% for the forest industry.
Given the costs and challenges of shipping concrete, most concrete is produced very close to where it will be used. This reduces the need for fuel for transportation.
Concrete is highly reflective. A high percentage of the light that hits concrete roads and walls is reflected, thereby helping to keep cities cooler and reduce the need for air conditioning.
Heat moves very slowly through concretewalls and floors, thereby reducing swing in indoor temperatures.
The industry increasingly uses waste products to the replace some of the conventional cement required in the production of concrete.
The concrete industry has made important progress in its use of alternative fuels.
The longevity and stability of concrete means that it requires less maintenance and it is rarely replaced.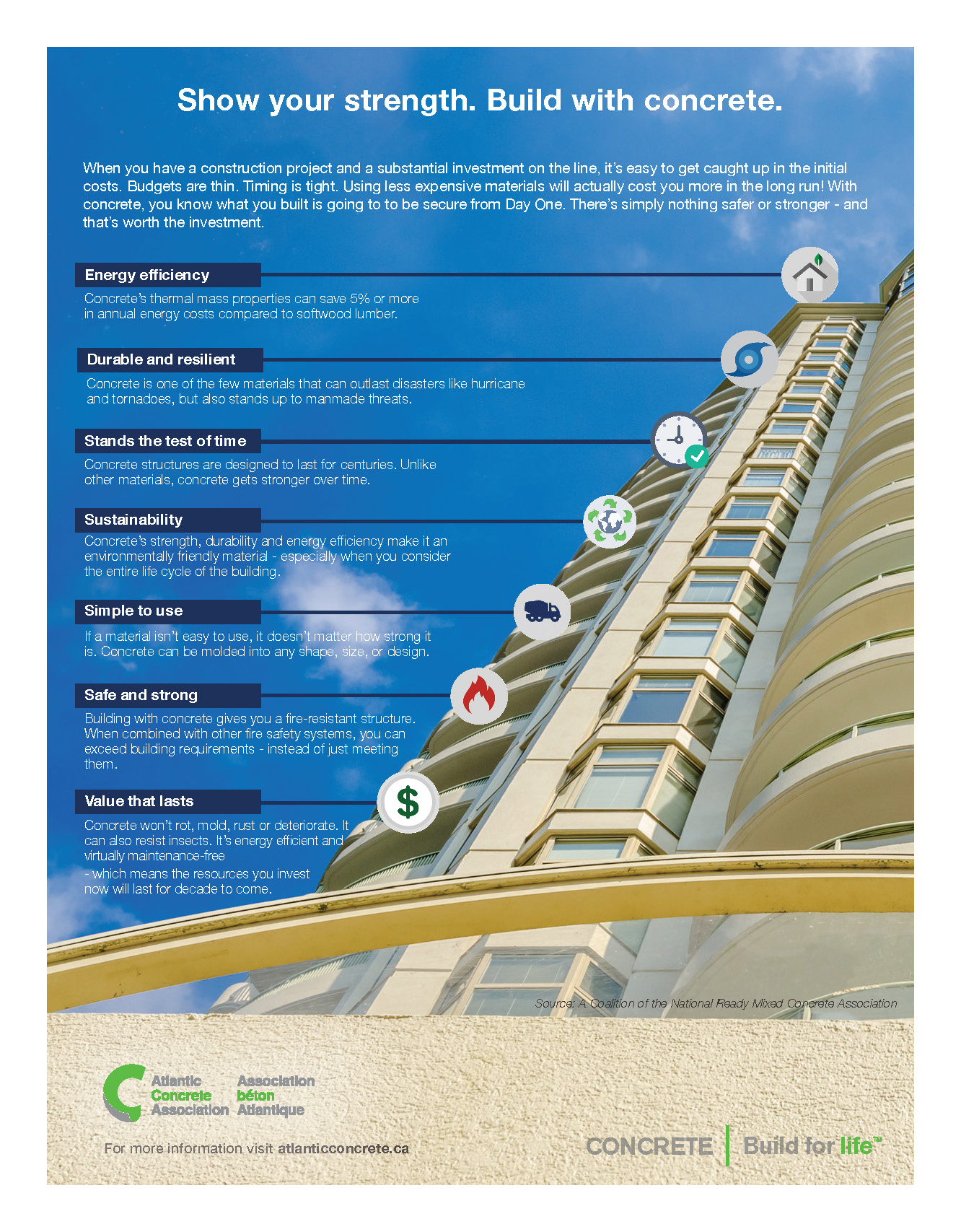 For more information on the environmental benefits of concrete, please visit the
Rediscovery Concrete
website.

Download the Benefits of Concrete

Environmental Product Declaration Document for Canadian Ready-Mixed Concrete
Download the EPD document